Operation and Troubleshooting Guides
We understand that every minute your equipment is down, your money is slipping away. Don't let valuable time and resources go to waste. At APT, we specialise in creating custom operation and troubleshooting manuals tailored to your specific equipment and site. Our guides empower your operators and maintainers to efficiently diagnose and repair faults, minimising downtime and maximising productivity.
Contact us now to optimise your equipment's performance.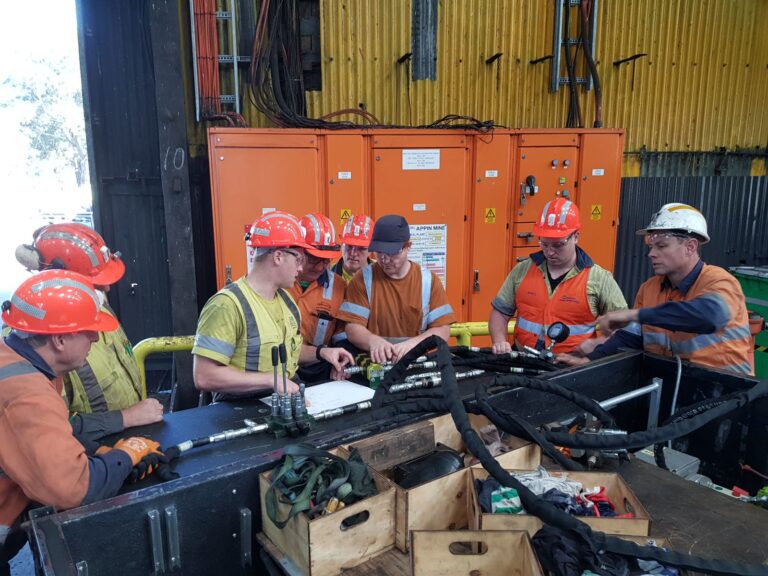 Your Customised Guide to Success
Our Operation & Troubleshooting guides are meticulously crafted to provide comprehensive instructions for operating and maintaining your equipment. Each guide includes:
Detailed descriptions and operation procedures for each component

Clear explanations of control valve functionality

Adjustable component identification and adjustment instructions

Comprehensive item lists and settings
To enhance clarity, our troubleshooting guides incorporate 3D images of valves and components, ensuring operators and maintainers have access to all the information they need.
Experience the Difference - See Our Samples
View our demo pages to get a glimpse of our Operation and Troubleshooting guides. We offer both table and image formats, providing visual aids for easy comprehension and navigation.
Contact us now to access our expertise in equipment optimization.
Efficient Troubleshooting
Our troubleshooting guides utilise Automation Studio™ schematics, deconstructing each function of your machine for individual analysis. Coloured lines clearly indicate hydraulic pressure, tank, drain, pilot, and load sense lines, simplifying the interpretation of oil flow.
Each schematic is accompanied by a detailed description, guiding you through the operation of the circuit and indicating the direction of oil flow. Our user-friendly troubleshooting tables outline possible problems, associated faulty components, and suggested causes, empowering you to take appropriate action for repairs.
Contact us now to revolutionise your troubleshooting process.
Ensure Safety with Fluid Power Management Plans
High-pressure hydraulic systems pose risks to everyone near them. Protect the well-being of your operators, maintainers, supervisors, visitors, and bystanders with a comprehensive Fluid Power Management Plan. Our plans adhere to current Australian Standards and industry guidelines, ensuring compliance with workplace health and safety obligations.
Don't compromise on safety. Contact us now to develop your customised Fluid Power Management Plan.
Authorities demand accountability following accidents, and the time for action is not after the fact. Stay ahead of the curve by addressing every aspect of your system's management. Designers, manufacturers, and end-users must demonstrate compliance with hazard identification, risk assessment, information collation, training, supervision, and more.
APT Specialist Hydraulics and Training offers a complete suite of professional services to help you meet and maintain your Mine Design Guideline (MDG) Compliance effortlessly. Let us assist you in fulfilling your fluid power engineering, documentation, and training responsibilities.
Contact APT now to safeguard your people and equipment, mitigating risks and ensuring a secure future for your business.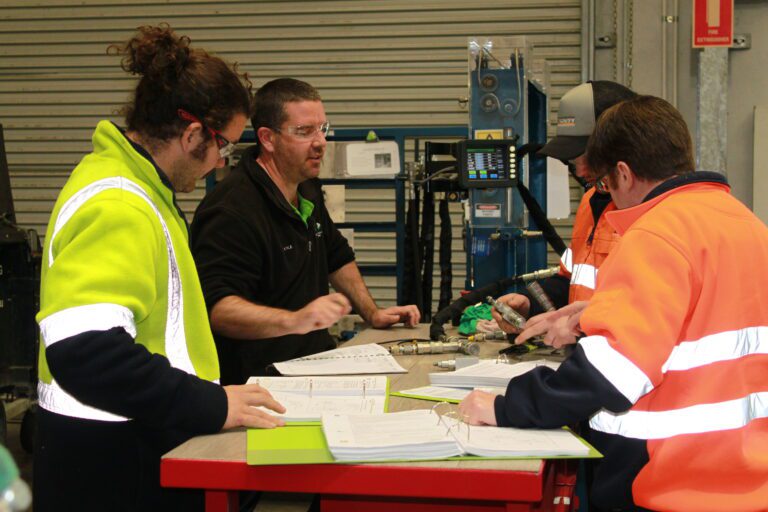 Get in touch with us today to unlock the full potential of your equipment, enhance productivity, and achieve compliance with ease. Our team is ready to support your success.