Fluid Power Safety and Awareness Course
This course is designed to equip you with essential knowledge and skills to navigate high-pressure systems, keeping yourself and your colleagues safe on the job.
Why is Fluid Power Safety & Awareness crucial for your career?
First and foremost, safety is paramount in any industry, particularly when working with hydraulic systems. This course is mandatory on most job sites because it ensures that you and your team return home safely at the end of each day. By taking this crucial step in your hydraulics career, you demonstrate your commitment to safety, positioning yourself as a reliable and responsible professional.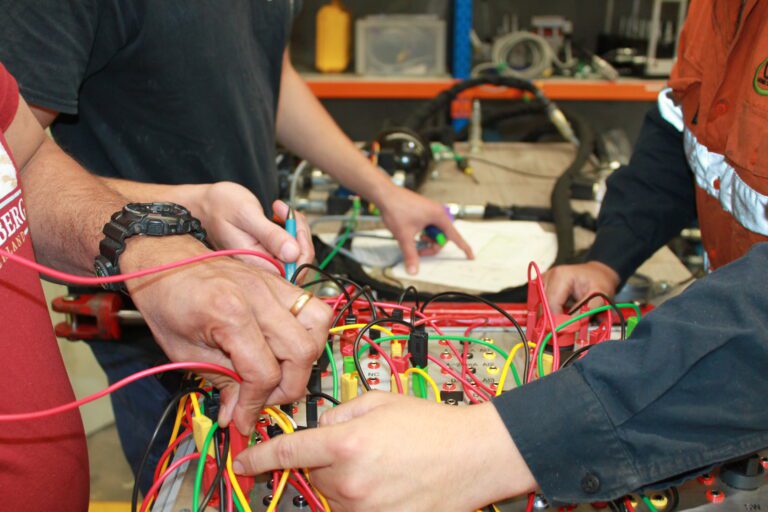 Benefits of the Fluid Power Safety & Awareness Course
By understanding the hazards associated with high-pressure systems, you can identify potential risks and take necessary precautions. From fluid injection and burns to ignitions and mechanical movements, this course covers it all, enabling you to protect yourself and others.
Legislation and industry guidelines recommend that all personnel working around high-risk systems, including hydraulics, receive training on associated hazards. By completing this course, you demonstrate your compliance and commitment to maintaining a safe work environment.
Acquiring the knowledge and skills taught in this course sets you apart as a qualified professional. Employers value individuals who prioritise safety, and your certification will enhance your career prospects, opening doors to new opportunities and advancement.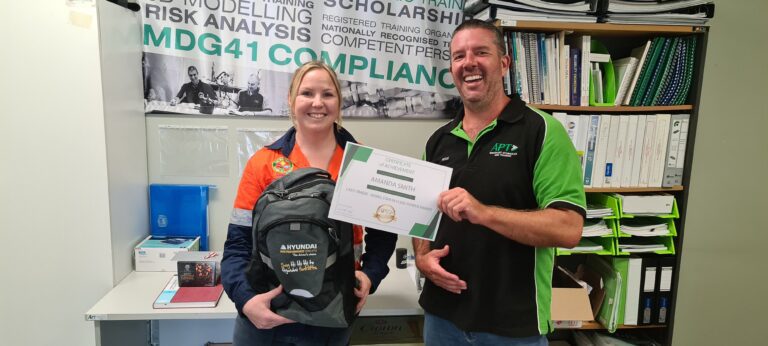 Our comprehensive training covers a range of topics specific to fluid power systems. You'll learn about hazard identification, necessary controls, emergency response procedures, equipment inspection, reporting faults, and more. The course also includes discussions on past incidents, ensuring you gain valuable insights from real-world experiences.
At APT, we believe in providing flexible training that caters to your needs. Our courses combine advanced simulation techniques with real-world practices, delivering optimal outcomes. You'll experience a friendly, relaxed, and comfortable learning environment, and we're dedicated to accommodating any special requirements you may have.
Our training and assessment are typically conducted at the APT Training Centre in Toronto, NSW. However, if you have a full class enrolled, we can bring the complete service to your workplace. This includes training simulations and fluid power equipment, allowing you to learn in a familiar environment.
Throughout the course, your trainer and assessor will guide you through the assessment process, ensuring your understanding and readiness. Assessments may involve written questionnaires, verbal questions, third-party reports, self-assessment, log books or work journals, verified CV, workbook activities, and recognition of prior learning.
Upon successful completion of the Fluid Power Safety & Awareness Course, you will receive a Certificate of Attendance. This certificate acknowledges your dedication to personal and workplace safety, reinforcing your professional credentials.
No prior knowledge or exposure is required to enrol in this course. Whether you are new to hydraulics or have experience in the field, this course is designed to provide valuable insights and enhance your understanding of fluid power systems.
A SNAPHOT OF THE IMPORTANT DETAILS
Investment: $99.00 ex gst
Duration 2 hours
Minimum of 4 students – no maximum
Upon completion students will receive a Certificate of Attendance
Take the First Step Towards a Safe and Successful Future
Invest in your safety and career growth by enrolling in the Fluid Power Safety & Awareness Course. Gain the knowledge, skills, and confidence to handle high-pressure systems with expertise and ensure a secure work environment for yourself and your colleagues. Don't miss this opportunity to advance in your hydraulics career.
To find out more and secure your spot, contact us today. Let's embark on this exciting journey together towards a safer and more rewarding future in hydraulics!