APT's Customised Hydraulic and Pneumatic Training Courses
If you could rewind the clock to before a debilitating injury takes place, what would you have done differently? Would you have made your staff more aware of fluid injection injury?
Is your training up-to-date? Do you know if your team are trained to safely operate, maintain and repair your fluid power machinery? Safety improvement is driven by knowledge, experience and regular training will ensure your team knows your machinery, inside and out.
APT's nationally recognised and customised Fluid Power training courses will help you create an impeccable safety record in your business.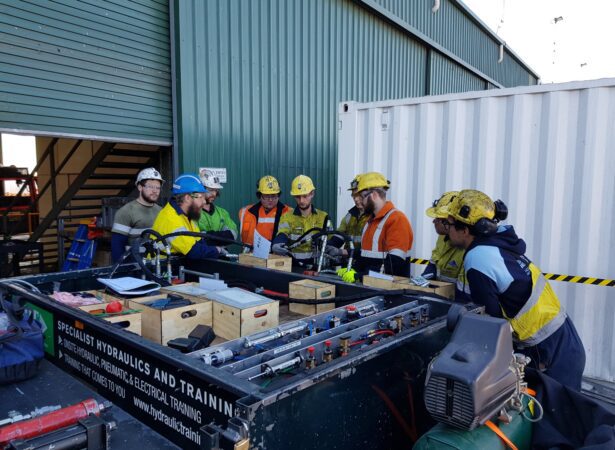 Customised Hydraulic and Pneumatic Training​
Don't rely on Original Equipment Manufacturer Training with OEM. Our Experienced Trainers develop Customised Hydraulic, Pneumatic and Electric Training Courses around your machinery.
Using simulation software in addition to hands-on exercises, students learn how Fluid Power hydraulic systems work in a practical environment. That's how APT students learn and understand Fluid Power systems in a shorter period of time. That's less time off-site, improved productivity and reduced risk for your business.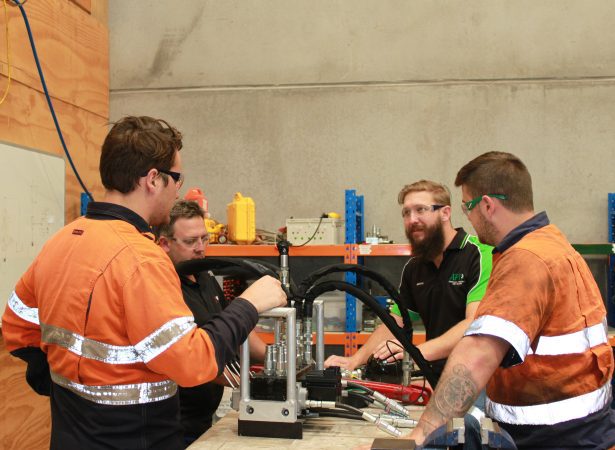 Boost your career with Specialist Training​
Our Customised Hydraulic And Pneumatic Training Courses don't just benefit a business's reputation.

You can achieve a nationally recognised qualification in much less time than other lengthy courses, refreshing your knowledge and boosting your career in one.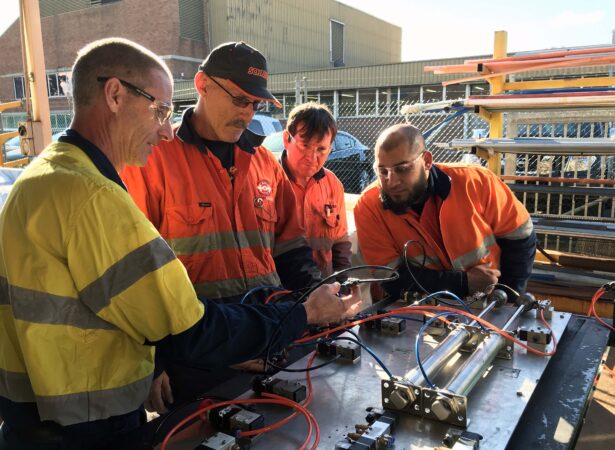 Comprehensive Supporting Documentation
Our Fluid Power Training Courses don't end when your team leaves the classroom.
Our trainers can create professional videos of the simulations in action as well detailed training manuals for each attendee. Our easy-to-follow videos and training manuals help your team take their knowledge back on site.
If you're interested in finding out how your team can achieve a nationally recognised qualification, without lengthy off-site time, contact APT today.
We Have More Than 20+ Years Experience
Creating more productive, more efficient and safer teams. APT Hydraulics specialises in training and onsite technical support to help you and your team with all of your hydraulic needs. flexible training and an ongoing framework to build-on or formalise your existing skills and knowledge. In our courses, the use of advanced simulation and real world practices ensure optimal outcomes. APT deliver training in a friendly, relaxed and comfortable learning and assessment environment. You can be assured that it's to the best of our ability to support any special needs/requirements you may have with your learning.
We Offer Training At Almost Any Location!
We have a fully operational workshop and dedicated Training space at our Head Office in Toronto NSW. We also have a trailer packed full of all the training material and equipment required. Our training methodologies and equipment allow us to set up training almost anywhere! (There must be a Training Room, 240V power available for use AND good coffee!).
We're Flexible!
APT provides flexible training options and an ongoing framework to build-on or formalise your existing skills and knowledge. We offer face to face delivery (at our location…or yours). If sitting in a classroom isn't your thing, you can complete your theory online and visit us (or we can visit you) for practical training and assessment. There is no need to undertake formal training for skills that have been developed through experience on the job, informal training or other training courses- Talk to us about Recognition of Prior Learning!
We Will Help You Secure That New Job or Promotion
Get the promotion or the new job with the right skills! FAST! We take it out of the textbooks and into the workshop with hands-on training that you'll actually use onsite. With accelerated learning options you can complete your Course in half the time it would take you with traditional training providers. Our industry-experienced trainers will be there to help you every step of the way. With thousands of successful students, why not see how APT can help you get accredited today?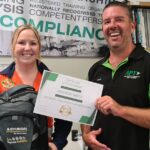 Nationally recognised certificates and diplomas. APT's nationally recognised and customised Fluid Power training courses will help you create an impeccable safety record in your business.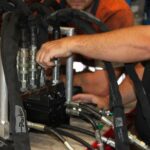 Are you ready to take your hydraulics skills to the next level? Our short courses are designed to provide you with nationally accredited training that gets you ready for the challenges of the industry in the most efficient and cost-effective way possible.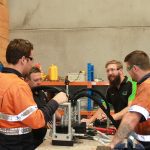 Are you looking for training that you can't find anywhere else? We understand your workforce needs and deliver customised training solutions. With a team of industry professionals who have firsthand experience in the field, we know what it takes to meet your specific requirements.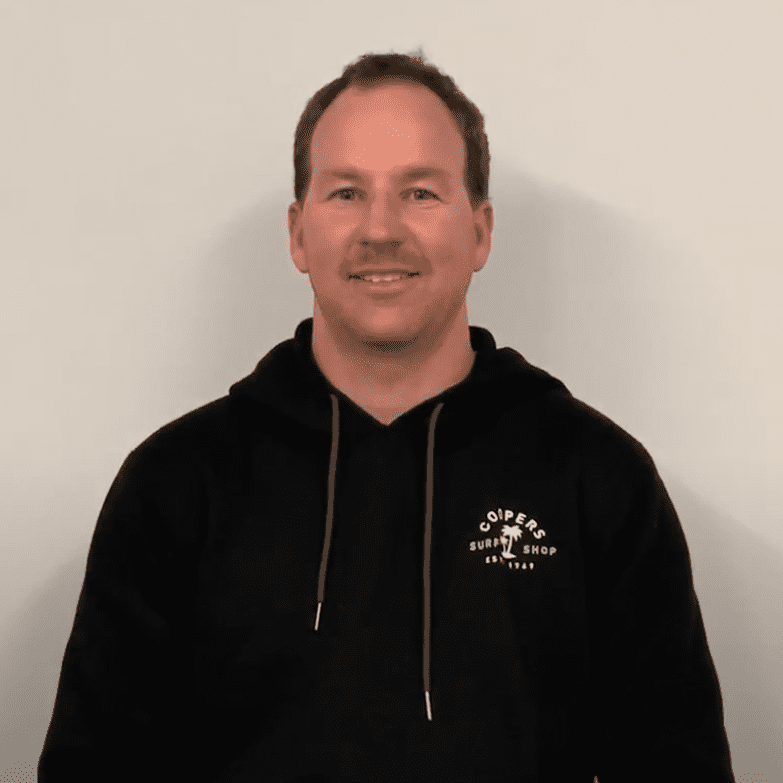 Joel
Previous Student
It's pretty good being able to do the theoretical training online and then come in for a couple of days a week. The trainers are responsive and help us straight away.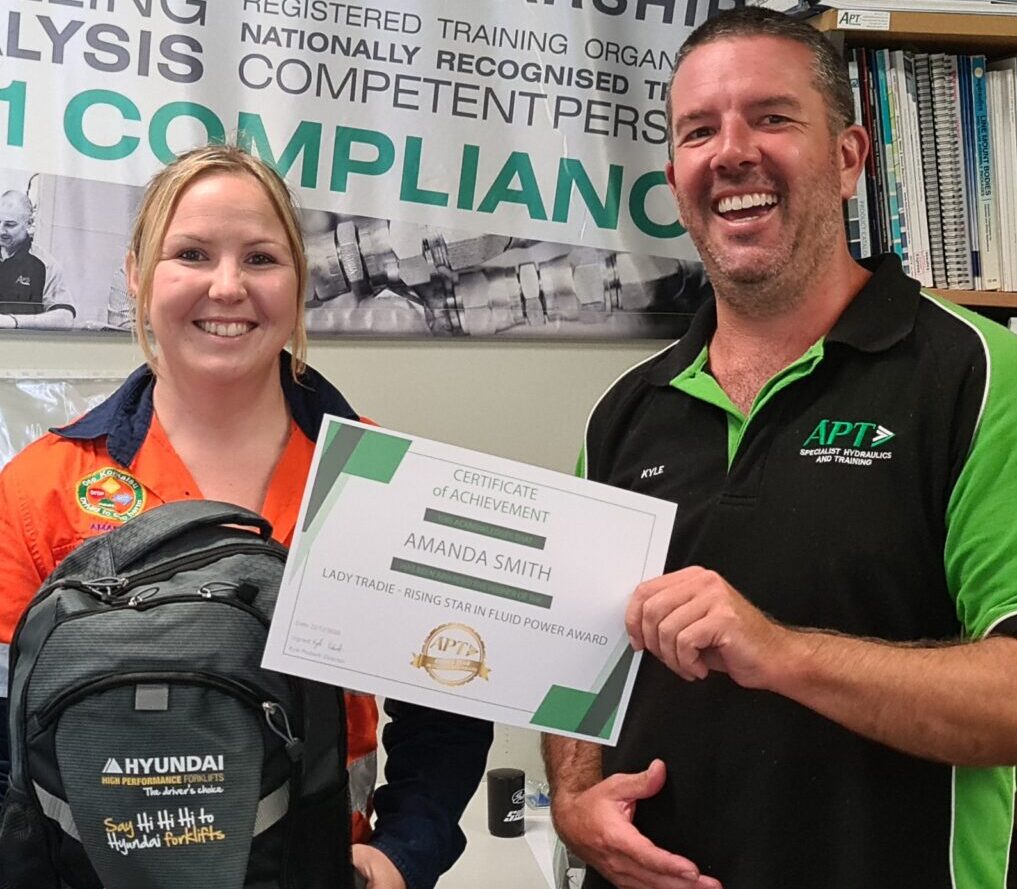 Amanda
Rising Star Award
This training won't only help me, but also everyone on site as I can provide more in-depth responses to situations and help other team members with more complex tasks.