Expertise designed specifically for your team
Are you looking for training that you can't find anywhere else? We understand your workforce needs and deliver customised training solutions. With a team of industry professionals who have firsthand experience in the field, we know what it takes to meet your specific requirements. Our trainers are passionate about providing comprehensive training tailored to different group sizes and skill levels, ensuring that you and your employees receive the knowledge and skills necessary for success.
Flexibility is at the core of our training approach. We recognize that convenience should never compromise the quality of the training. That's why we take the time to listen and understand exactly what you need. Whether you require nationally recognized courses or custom-designed programs, we will work with you to develop training packages that align with your goals and meet regulatory standards.
We understand that shift work is common in many industries, and that's why we offer training at times that accommodate your workforce's schedules. Our aim is to maximise the number of employees trained in a quick and cost-effective manner, ensuring minimal disruption to your operations.
When it comes to site-specific training and equipment, we excel in developing courses that address the unique challenges and requirements of your machinery. Our expertise extends to training for underground mining equipment, cranes, loaders, dozers, and more. We collaborate closely with your team to ensure compliance with site regulations and relevant nationally recognized units of competency, if needed.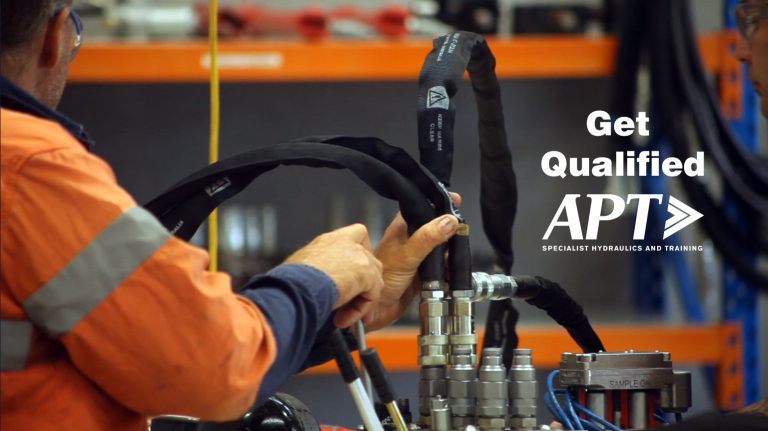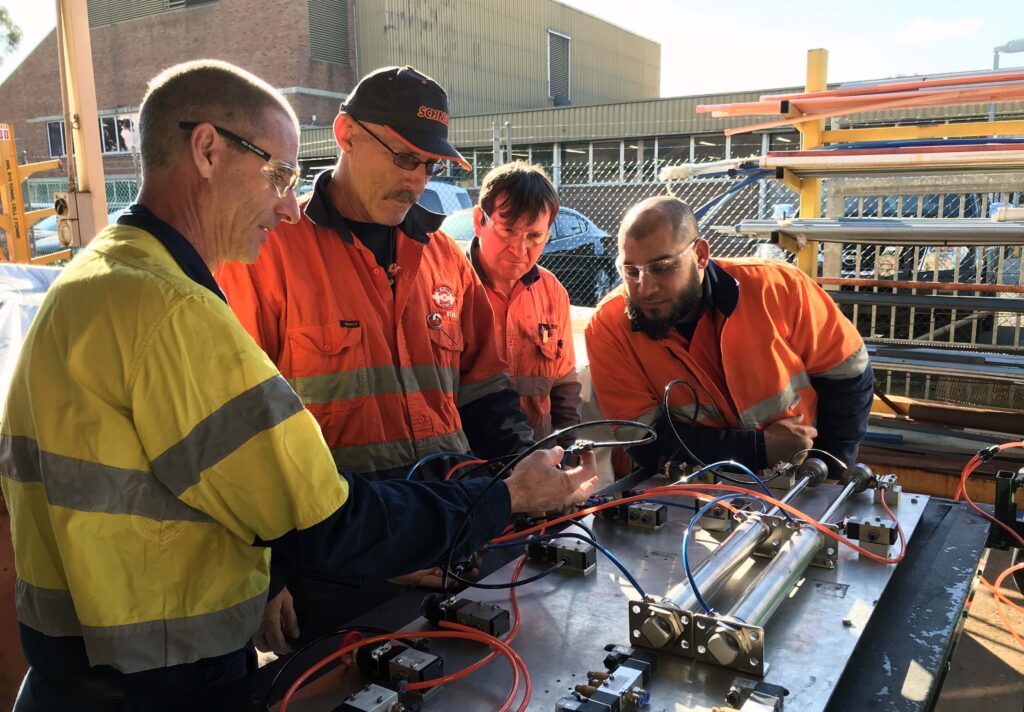 APT Specialist Hydraulics and Training also specialises in customising documentation and training materials for original equipment manufacturers' machinery. Our trainers' deep knowledge and hands-on experience with specific equipment provide a unique advantage, as they can relate to your staff's experiences and deliver valuable insights during the training sessions.
Convenience is key, and we bring our training expertise directly to your site. With our fully equipped mobile replication of our Toronto Training Centre, we can conduct comprehensive training without compromising the benefits of our home base. Our training trailer and methodologies allow us to set up training anywhere, as long as there's a room and 240V power. Complete with maintenance history and thorough risk assessments, our equipment is ready for site work.
At APT, we leverage the power of automated, interactive classroom simulations to enhance your learning experience. Our simulations bring fluid power components and circuits to life, allowing you to experience the system working before you move on to building it on our mobile workshop simulators. This hands-on approach bridges the gap between theory and practice, accelerating your learning journey.
Whether you're seeking machine-specific or location-specific training, or even nationally recognized qualifications, APT has the on-site training solution you need. Our practical, efficient, and time-effective training outcomes ensure that your workforce remains competent and capable.
Don't settle for mediocrity when it comes to training your team. Trust APT Specialist Hydraulics and Training to deliver the customised training solutions.