Diploma of Engineering – Advanced Trade (Fluid Power)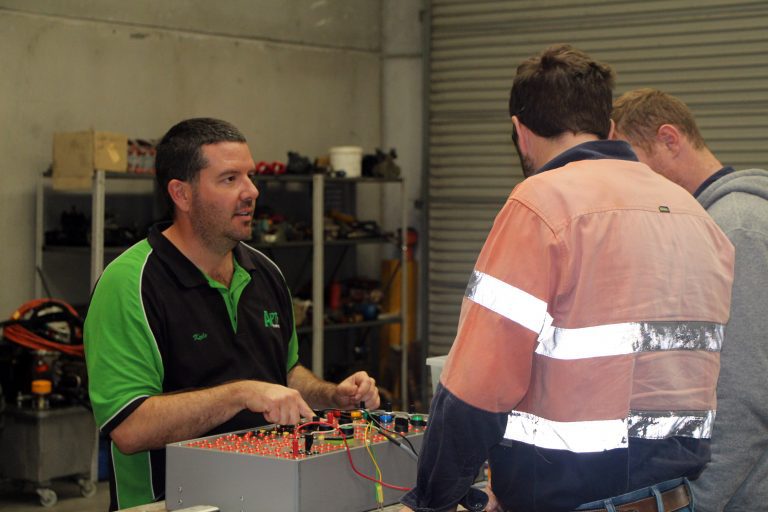 Now Available Completely Online!
Are you ready to take your engineering career to the next level? If you have already completed Cert IV in Fluid Power, then our Diploma of Engineering – Advanced Trade (Fluid Power) is the perfect program for you.
When you enroll in our MEM50119 – Diploma of Engineering – Advanced Trade (Fluid Power) program, you're not only upgrading your skills but also unlocking a wide range of benefits that will propel your career to new heights.
By completing this program, you will gain the expertise and confidence to work autonomously in your field. You'll have a comprehensive understanding of hydraulic systems, enabling you to troubleshoot, maintain, and optimize them with minimal supervision. This level of independence will set you apart in your industry and open doors to exciting opportunities.
Our program delves deep into the intricacies of hydraulic system maintenance and design. You'll develop a profound understanding of fluid power principles, advanced mathematics, and system analysis. From reading schematics to identifying design flaws, you'll become a go-to expert capable of efficiently addressing complex challenges in hydraulic systems.
Moving up the career ladder often requires strong leadership and management abilities. With our program, you'll not only enhance your technical skills but also develop the necessary leadership qualities to thrive in management positions. You'll learn effective communication, team coordination, and problem-solving techniques that are essential for guiding and inspiring your colleagues. As you take on more responsibilities, you'll be well-prepared to excel in your role.
Equipped with an advanced trade qualification, you'll be highly sought after by employers in various industries. Your expanded knowledge and skills in fluid power, combined with your leadership capabilities, will position you as a valuable asset in fields such as manufacturing, engineering, mining, aviation, and more. This broader skill set will provide you with a wide range of career opportunities to explore and grow professionally.
Embarking on the MEM50119 program is not just about gaining technical expertise. It's an opportunity for personal and professional growth. You'll challenge yourself, expand your horizons, and become part of a community of like-minded individuals striving for excellence. The connections you make and the knowledge you acquire will continue to benefit you throughout your career journey.
Don't miss out on the chance to enjoy these incredible benefits. Enroll in our MEM50119 – Diploma of Engineering – Advanced Trade (Fluid Power) program today and take a significant step toward an exciting and fulfilling future.
Contact us to get started and discover the endless possibilities waiting for you!
Check out our Entry Pathway below and explore the possibilities of financing your education through Study Loans. Use their convenient loan calculator to determine your repayments or apply online.
IN ADDITION TO TIME REQUIRED FOR MEM40119 OR RPL
With our blended delivery approach, combining online and classroom components, you can expect the following time commitments:
Theory Time: 60 – 80 Hours (Self-paced and online)
Practical Time: Flexible – may be included in workplace or project work
Project Work: 30 – 50 hours
Work-based practice: 80 Hours
PLEASE NOTE: If you haven't completed our MEM40119 – Certificate IV in Engineering (Fluid Power) course, you will need to complete the Certificate IV units first. This can be done through a Blended Delivery mode, which includes online theory and face-to-face practicals. Approximate face-to-face requirements in Toronto NSW are around 100 hours.
Click Here for more information on our Blended MEM40119 – Certificate IV in Engineering (Fluid Power) program.
The MEM50119 – Diploma of Engineering – Advanced Trade (Fluid Power) is the final step for tradespeople before advancing to a technical qualification. This program is designed for highly skilled tradespeople working in specialized roles with a high level of autonomy or those supervising other trades.
In this course, you will develop advanced skills in areas such as mathematics, supervision, researching information, and modifying Fluid Power systems, be it hydraulic or pneumatic.
Upgrade your existing trade qualifications to a Diploma level and open doors to new opportunities. Whether you're a Fitter, Boilermaker, Diesel Fitter, Light or Heavy Vehicle Mechanic, or Electrician, this course is tailored to enhance your expertise.
To be eligible, you must have previously attained a Certificate III level trade qualification.
Upon successful completion of the program, you will receive a prestigious MEM50119 – Diploma of Engineering – Advanced Trade (Fluid Power) qualification, solidifying your expertise in the field.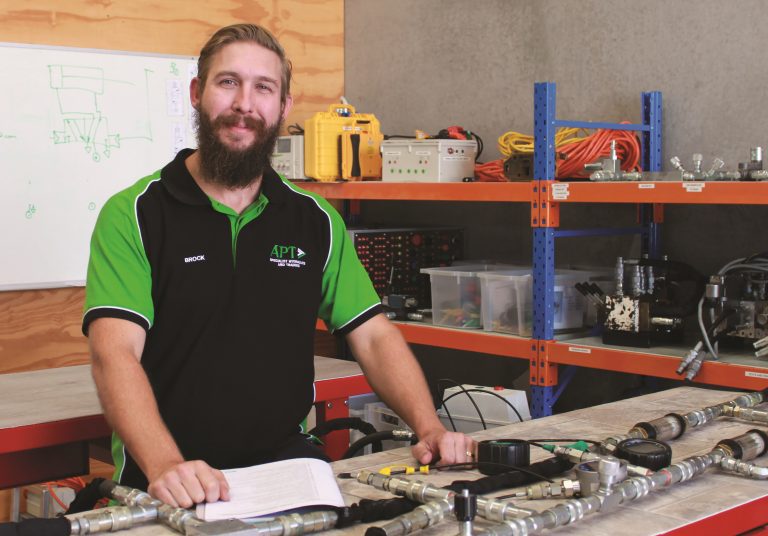 Don't miss out on this chance to advance your career and expand your horizons. Enrol now and take the next step towards a brighter future.
Contact us to get started today!