Those dreaded words.
The machine is ready to be delivered to the customer, they are waiting with bated breath. Accounts section is after money for the project that has consumed all staff and resources for the last few months.
BUT nothing can move forward without supporting documentation for the machine and you are responsible in making this happen and YOU have to make it happen quickly.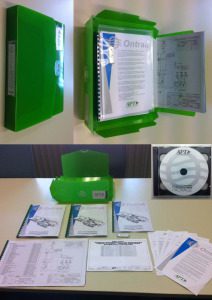 Sure you could have a go at it yourself or even try the good old copy and paste from a previous machine. Though is that going to get you the next machine build from this customer. NO.
Give your customer the entire package. They will think you are indispensable. Engage APT to attend to the documentation side of the project for you. We can be involved throughout the machine build with MDG audits, troubleshooting and operating manuals. With use of simulation software we can let you know the outcome of certain changes to the machine without having to do it in real time and real expenses.
Once the customer is tripping over themselves to place the next order, as this one went so smoothly, you can also let them know that APT can assist in follow up training to ensure all staff operate the machine competently, further securing the faith of the customers trust in your ability to deliver.
This leaves you to do what you do best whilst complementing your services to ensure customer satisfaction and repeat business.