Hydraulics for Electricians Course
Our Nationally Recognised Hydraulics for Electricians Course. This course is designed to give Lecco's a thorough understanding of fluid power safety components, including systems and their integration with electrical.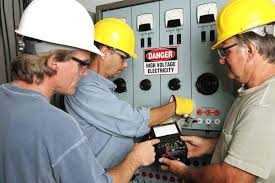 We'll start with safety & awareness specific to working on and around industrial hydraulics and pneumatics.
We will investigate fluid power principles as well as familiarise you with component identification and function. We explore each component individually and look at its purpose and effect in the system. We'll also define the similarities, differences and integration of electrical and fluid power controls.
We'll develop system schematics in the class room and then bring them to life using our circuit simulation software. In your practical session we will assemble and troubleshoot systems to reinforce the importance of equipment familiarity and contamination control.
The Course is delivered at our Toronto training facility where we include the use of advanced simulation and real world practices; we'll even throw in morning tea and lunch
Our expert trainers also have 'on the job knowledge' and small class size means more one on one attention!
Enrol Now
Topics Covered:
Hydraulic Safety & Awareness
Fluid power principles – Fluids, Flow, Pressure, Force
Hydraulic components, symbols and schematics
Hydraulic testing
Relationship to electronics
Accumulators – Awareness, types, construction, charging, isolation & dissipation
Hose and fittings
Valves – direct, flow, pressure. Solenoids
Electrical Switches, Transducers and Sensors
Pneumatic components, symbols and schematics
Fault Finding and testing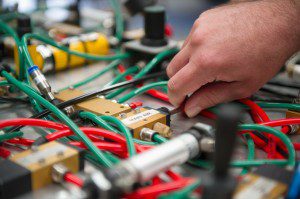 Upon completion students will receive a Statement of Attainment for UEENEEI125A Provide solutions to fluid circuit operations.
Book now as seats are limited