Article written by Kyle Probert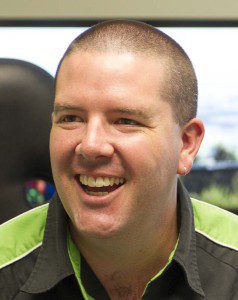 Hydraulic systems are used extensively in machinery including mining equipment. It is no secret that operators and maintainers need to be protected from these systems.
Most sites have a handle on the mechanical or physical protection techniques such as guarding and the use of quality components. But it seems that the finer details of a system or system change can be overlooked – sometimes resulting in a hazardous situation.
Adding a function to a system or modifying a system is not a hard proposition in most cases. The add-on or modification works fine and everyone is happy. Then something goes wrong, an overload trip, high pressure warning and the modification is completely forgotten about as it worked when it was installed.
. Prefer a visual – click here
Further analysis of the system might reveal an increase is power requirements, increase in heat load or some other major flaw.
The above situations can be avoided through the proper analysis and verification of the system. The use of simulation during this validation process greatly enhances the outcomes and reduces the likelihood of errors.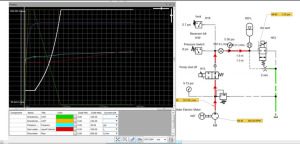 Analysis can be basic and sequencing for functions through to detailed FMEA supported with true simulations.
Take an example of a large but simple hydraulic system which has only 2 hydraulic cylinders which control an over centre load which travels up and down. Dozens of these systems had been installed and all worked correctly. The system here was having electric overload problems, which was also causing damage to switch gear. Typical story the electrical and hydraulic teams could not agree on a problem.
On analysis of the system, it was found that the over centre load in this particular machine was balanced differently – pressure was required to hold the load down, not up as per a normal system. This led to a power requirement when lowering the load of 4x the normal.
When this was demonstrated using simulation it was clear this was the problem!
Simulation is used in electrical, PLC and structural analysis to ensure that systems are right first time – the use of simulation in hydraulic system could well save end users massive amounts of time and problems by being proactive in the design phase.