Justin is on tour again. This time in a slightly different role to usual.
Justin is providing project management services for a dump valve overhaul with Whitehaven Coal and Nepean Longwall.
APT Specialist Hydraulics and Training enjoy travelling to any location, along with the various roles and tasks that we come across. Where will get invited to, next?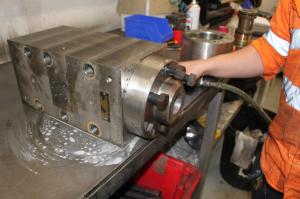 What involvement do you have with dump valves?