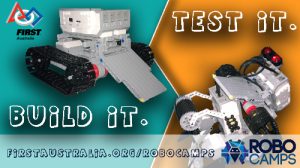 APT are excited to announce they get to attend the RoboCamp next week at Macquarie University in Sydney. One employee is taking his 7 year old boy and 8 year old girl to the camp. They are just a little bit excited.
This is a perfect way to introduce the younger generation into STEM Science, Technology, Engineering and Mathematics. The kids create and manipulate their creation and start to piece together why and how it all works.
Stay tuned as there will be more information in regards to APT along with two schools and a Lego competition in the coming weeks.